Have you ever dreamed of having a library as vast as the one Beast gave to Belle? I know I have…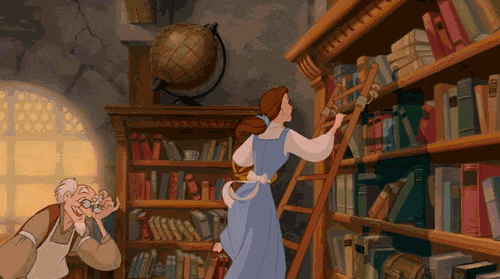 Well, we at Lead365 want to do our part to get you there…as well as to Belle's second home, Orlando! That's why we're offering the Summer Book Subscription Special through the end of June!
Check out the details here:
Until June 30, 2015 Lead365 is offering 10 leadership resources written by Lead365 conference "faculty" PLUS a November 5-7, 2015 Lead365 National Conference registration for ONLY $514 plus shipping (A SAVINGS OF $225.) Books will be shipped within two weeks of your order and you will be billed for exact shipping.

To take advantage of this great value, proceed with the registration process and choose the item "Lead365 Summer Leadership Subscription Special" once you go to view cart screen of the registration process.  No other discounts apply with this special offer.

Books included:

Living with Purpose:  40 Days to Empowering You and Your Family by Marlon Smith
35 Dumb Thing Well-Intended People Say by Dr. Maura Cullen
A Year of Nothing New by Kristin Skarie
The Now Factors of College Success by Michael Miller, Dr. Jermaine Davis and Nancy Hunter Denney
52 Quotes to Help You Succeed in Life, School and Work by Dr. Jermaine Davis
Building Leaders ONE HOUR at a Time by Dr. Tom Matthews
Succeeding in the Real World:  What School WON'T Teach You by Hoan Do
40 Questions Every Leader Must Ask Before They Lead in the 21st Century by Dr. Joshua Fredenburg
Why Bother? How the Worlds Worst Pick Up Line Changed My Financial Life and How it Can Change Yours Too! by Peter Bielagus
Lessons from the Road:  Inspirational Sayings by Leading Speakers in Higher Education by a collection of speakers including Dr. Susan Komives, Dr. Jamie Washington, etc.
While it won't quite give you the bookshelf of Belle's dreams, we think it'll give you a great head start. What's more, it'll give you something to do all summer! Get ahead of your fellow student leaders or colleagues, and then share with them what you've learned!
IMAGE CREDIT: Hello Giggles
To take advantage of this amazing deal (Belle's words, and mine!), head over to our registration site and sign up before June 30th!